In a few days, Samsung could present his new invention: the Galaxy Grand. A smartphone that comes to cover the gap between the S3 and Note. A gap that not only reads inch screen, but also in performance and, of course, price.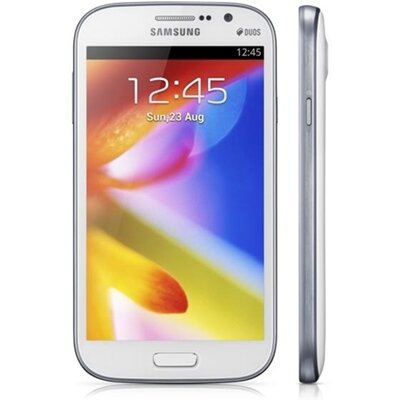 What about those who are attracted by the Note and end up buying an S3? Samsung has decided to go halfway and create another hybrid device. For starters, have a 5-inch display and come to form part of the Galaxy family. The new Grand will have a WVGA LCD display, with a resolution of 800x480 pixels. There will FullHD, creating some dissatisfaction with a mobile of this magnitude. Maybe it's a matter of cost (and price). The Grand, as published in Korea, can be seen as early as a few days, and will have a quad core processor Exynos 4412 1.4 GHz, LTE, NFC and operating system Android 4.1 Jelly Bean.
The battery seems to be powerful enough to withstand hours of work on this screen, as it will be of 2,100 mAh. The design will remain true to the line opened by the S3, but not get to lead the Galaxy family, as it would be aimed at users who want to move to a larger device to enjoy multimedia content, mainly. Although Samsung wants to place it as a device somewhere between its two terminals leading right now, maybe that midpoint is only in size, not performance.