The technological environment is not without its problems and meaningless fights.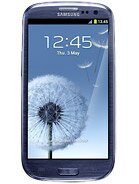 Perhaps that is the public perception. But for Apple, a case such as the violation of patents is not playing issue, so much so that the distribution in the United States the new and very successful Samsung Galaxy S III is in danger again, thanks to a new injunction obtained for Apple.
Apple only need to deposit $ 96 million bond as security for the same into action, preventing the sales of Samsung Galaxy S III in U.S. territory. It is really worrying the level at which these disputes can reach. Maturity, wisdom and chivalry between competitors are lost when one feels threatened their land.
But not claim victory yet!: Samsung is defended, and has appealed this decision, stating that there is insufficient evidence of such plagiarism by you.