The Finnish firm has just introduced its new smartphone: the Nokia Lumia 1020. With its 41 megapixels, it also has all the advantages of a high-end smartphone ...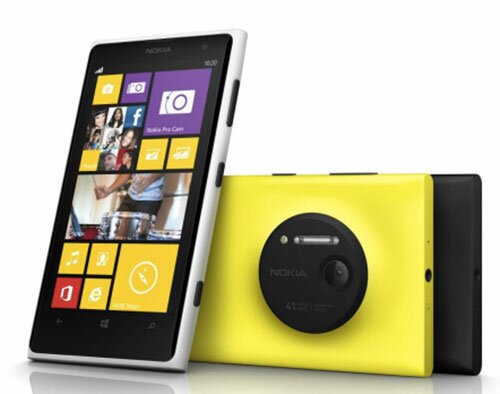 A photo and video experience combined
41 megapixels! Nokia hit hard by presenting his 1020 Lumia . While the Nokia 808 PureView had a similar sensor, this is the first time that the manufacturer has a high-end smartphone with a good camera too.
"Today more than ever, people are using their smartphones to take photos, create and share, "said Marco Argenti, Senior Vice President Division Developer Experience, Nokia.
" With Nokia Lumia 1020, we offer a picture and video experience edge that gives people the details that really matter. We worked closely with Microsoft and the best developers around the world to offer a series of unique applications , which use the extreme limits of our technical innovations "
Concretely this sensor will allow the Nokia Lumia 1020 capture pictures in 16:9 or 4:3 , simultaneously capturing an image of 38 megapixels and 5 megapixels (to have it in high definition or to more easily share) but also 6x zoom by cropping the image base without losing quality. Finally, the Nokia Lumia 1020 also loads the stabilization device 920 and the Lumia 928, for a great video, even moving.